Property Management Headache #1: Tenant Problems
May 14, 2018
How Do You Solve a Problem Like Maria?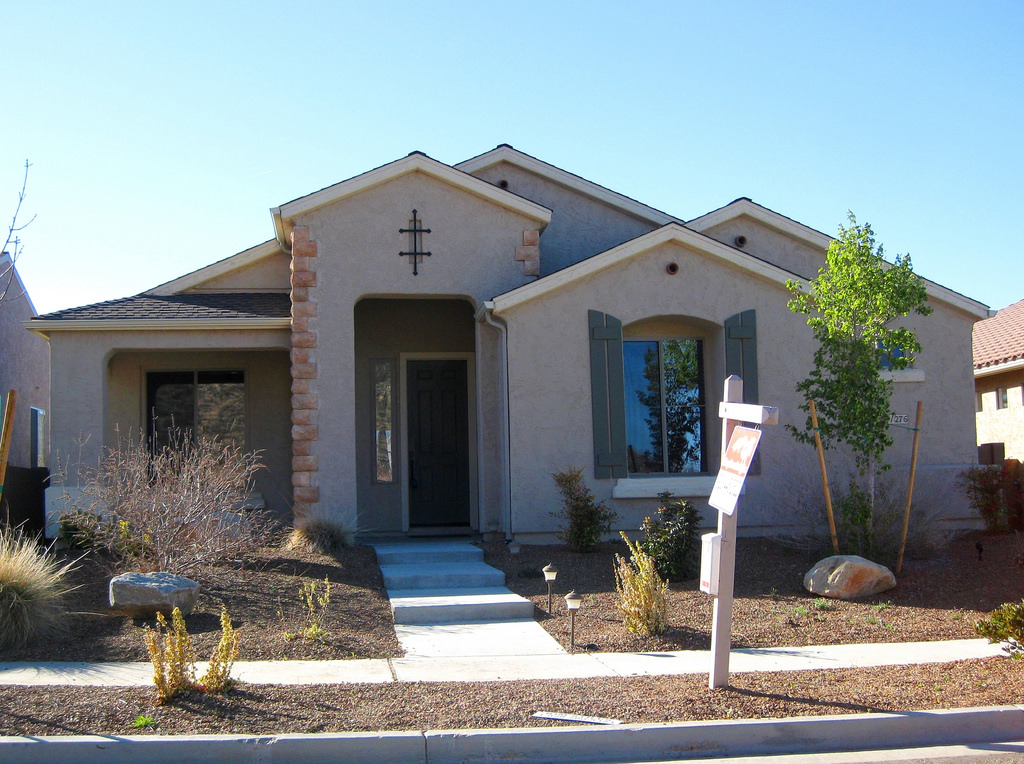 This well-known song from The Sound Of Music is a lighthearted look at the problems caused by a free-spirited person living within the confines of a convent's rules and regulations. While Maria meant no harm, her inability to follow the rules of order created an abundance of headaches for the people who worked with her: the very same people who wanted to see her enjoy a peaceful life.  Austin Fleck Property Management in Gilbert, AZ has never had a convent as a client, but in our management of house rentals, we've heard stories about a number of "Marias and Marios" who, try as they might, just can't seem to follow the rules.
One Maria might rent your home and agree to have no pets. But several months after moving in, she brings home a stray puppy that proceeds to water the carpet and scratch its name in the door frame. Another Maria might have a habit of making friends with people who need a place to sleep "just for tonight," but they end up staying for a month, in total violation of the lease. Of course, that's not as bad as the Mario who thought it would be a good idea to turn the house he rented into an AirBnB. Even the neighbors noticed that one.
Most tenant problems are not as bad as these, but they can still be a nuisance. For instance, take the tenant who can only pay half of his rent this month. Or the tenant who calls at all times of the day and night to complain about a dripping faucet or a sticky drawer and demands that you come right away to fix it. Or the tenant who flooded the bathroom and "forgot" to tell you about it, until the mold and mildew began to resemble the Amazon jungle.
What Do You Do in Situations Like These?
To begin with, before renting out a property, a professional property management company like ours conducts a thorough screening of every potential tenant. That includes carrying out both financial and criminal background checks before approving any renter. Even so, we know that life situations can change, and for that reason we have procedures in place to deal with any tenant problems that may arise.
We've already mentioned one of the more common rental problems: when the tenant can't pay the rent. How do you handle it? Do you extend grace and lose income by trying to be the nice guy? Or, do you eventually begin eviction proceedings that will cost you both time and money? A Property Management Specialist who knows the AZ Landlord and Tenant Act can protect your investment by promptly acting on and filing appropriate notices regarding delinquencies or other lease violations.
And what recourse do you have when a tenant causes damage to your property? Under our management of your rental, every tenant is required to have proof of Renter's Insurance before signing the lease. That means the cost of repairs for unintentional tenant damage may be covered by his or her rental insurance. Either way, we charge the tenant for tenant caused damage or repairs. And as far as routine maintenance repairs that are needed, since we're managing your investment, you don't have to deal with these issues. In fact, we handle ALL of the interactions with tenants for you. That's a good thing, because we can protect you from the Marios and Marias of the house rental world. Austin Fleck Property Management in Gilbert, AZ, is the right medicine for all your tenant headaches. For experienced management of house rentals, give us a call today at (480) 361-6105.
Images used under creative commons license – commercial use (5/7/2018) tolist-6dCGRw-iR9VSX-iR7YWM-47nLhm-81EM3X-667bF4-iKwfRz-iKrB9t-6vDBrd-8fJDCR-76Yq7C-7ZDq4c-7ZGrHU-81EC44-81X1VE-8pPtc8-dfD8fk-81UgUT-7ZGrEm-81TZwt-7ZC5xa-76YC4G-81TVz6-7ZDq8a-84b7fj-6vDAV9-iRdeZW-ekKSBZ-m7ShmV-6pJfjY-oHG6s4-r1GmrP-pkbN45-bVgNwN-81EPma-iKrJpR-4DaQgM-81HLE9-7ZDiuD-CKKBi1-8VrsWi-pMHdyV-7ZF8VA-81Xow7-81Xvi1-avkLCP-76YBz7-iRbnZN-9VZ59S-9VWeXZ">Scott Blackwell (Flickr)