Tenant Services
Thank you for taking the time to visit our rental web site. We hope that one of our properties will become your next home. The following guidelines and policies are designed to make your rental search an easier and more enjoyable experience.
View Frequently Asked Questions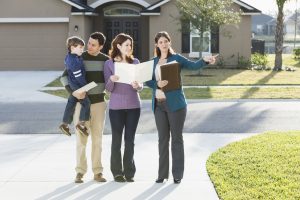 Viewing a Property:
After reviewing the list of available properties, we ask that you drive by any homes that may be of interest. Driving by is recommended to allow you to see the condition and surrounding areas of the home to determine if they fit your standards. An appointment can then be scheduled to view any of these properties by calling 480-361-6105 option 1.
Property Condition:
We believe in taking care of our rental homes and hold them to a high standard. However, our standard may not be equivalent to your standard. Any requests to make changes and/or improvements to the current condition of the property must be submitted in writing at the time of application. Such requests will then be considered while your application is being processed.
Pet Policy:
We typically allow pets for an additional minimum security deposit of $375, which is refundable. The policy for each rental is set by the Owner. Please see the pet policy within each rental ad. The tenant is required to obtain and maintain a liability insurance policy (aka renter's insurance), to cover any liability with a minimum of $100,000 coverage and cause Landlord to become an "additional insured" under the policy.
Applying for a Property:
Applications may be obtained in the following ways:
Here on our web site – Apply Online
Fax a request to 480-361-4440
Pick one up at our office located at 690 E. Warner Rd. Building #10 Unit # 153 – Gilbert, AZ 85296.
When completed, you may submit your application via fax, e-mail or simply drop it by the office. Each Adult over the age of 18 must submit a separate application. Please ensure you have completed all areas of the application and supplied copies of your most recent pay check stubs.
Application Fees:
There is a non-refundable $35 application fee per application. All occupants over the age of 18 must complete an independent application.
Processing your Application:
Applications are processed in the order in which they are received. Processing is typically completed within 1 to 2 business days. We will review a credit and criminal background report, verify your employment & income, check with any current and past landlords you have rented from and verify references. Being a representative of the owner, and working in their best interest, we will choose the best application if more than one party has applied.
Application Approval:
After your application has received preliminary approval, an earnest deposit, (equal to one month's rent at a minimum), will be required to finalize the application process. Earnest deposits must be paid by money order or cashier's check. No cash or personal checks are accepted. After receipt of the earnest deposit, we will complete the credit and criminal background check to ensure everything listed on the application is true and accurate. If all is in order, a final approval is given and the lease is prepare and emailed for electronic signature. The house will remain on the market until the lease is signed. (In the event more than one party submits an earnest deposit and qualified application at the same time, an applicant will be chosen in the best interest of the Owner.)
Renter's Insurance
Renter's Insurance, also known as Liability Insurance is required by all Tenants. An approved applicant must provide proof of insurance prior to move-in and must maintain an active policy throughout their tenancy – listing Austin Fleck Property Management as an additional insured.
Housing
All properties leased and managed by Austin Fleck Property Management are offered subject to the Federal Fair Housing Act which makes it illegal to advertise any preference, limitation, or discrimination based on race, color, religion, sex, sexual preference, country of national origin, handicap, familial status, or any intention to make such preference, limitation or discrimination. Our professional staff is trained and educated on the latest local, state and federal statutes pertaining to rental regulations.
Additional Links