Maintaining Professional Relationships with Your Tenants
July 17, 2017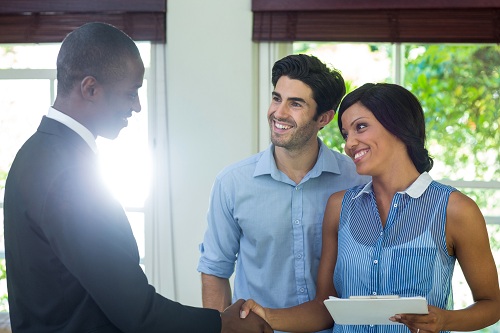 There is a lot to be said regarding the type of relationship that a landlord/property owner must have with his or her tenants, but ultimately, it must be kept at a professional level at all times. It goes without saying that there have been complications in the past regarding this issue, especially when there is direct contact between the property owner and tenants, despite the fact that they have hired a property management company.  
When it comes to the relationship between property owners and tenants, here are some examples of what you NEVER want to do if you have a property management company managing your rental homes:
Avoid renting to family members or friends – This is a recipe for disaster. This not only creates awkward circumstances, it ruins relationships in the process. Most of the problems involved with leasing or renting to family members and friends do not get resolved and end well. They'll take advantage of you if you let them and when you turn the problem over to the property management company, the relationship goes south.
Change the lease or rental agreement – When it comes to following the lease or rental agreement or paying the rent on time, you cannot go against the guidelines in order to give the tenant some relief. Once the agreement has been signed and you change the terms in it, many property management companies will no longer uphold the contract. Plus, the tenants will feel that they can shirk their other obligations of the agreement.
Don't market or advertise your properties – That's one of the reasons you hired a property management company. It's never smart to do this on your own anyway, unless you are highly skilled at marketing and advertising. There are specific guidelines and rules that must be adhered to such as the contact information and numbers that can be displayed or the type of verbiage that is allowed.
Never make promises to tenants – For example, if the tenant wants to make any changes or modifications to the property, don't give them permission to do so without consulting with your property management company first. When it comes to approving or not approving property alterations, it is best not to get involved with that type of responsibility. After all, this is one of the things you are paying a property management company for. They have the skills and experience to take care of it all.
Protect your privacy – If you don't want tenants bothering you with everything but what's important at all hours of the day and night, never give them your personal phone number. They will ask dozens of questions that you don't need to be answering. This is one of the reasons for hiring a property management company. They are responsible for upholding the lease so let them handle such matters.
Speak With a Licensed Agent Today About Managing Your Properties!
Call us at
(480) 361-6105