El Mirage Property Management
The city of El Mirage, Arizona is located in Maricopa County roughly 20 miles northwest of Phoenix. According to 2015 US Census estimates, the city has approximately 34,000 residents and is oftentimes referred to as the "Gateway to the Northwest Valley." It's most significant growth occurred between 2000 and 2010 when it grew from 7,609 to 31,797 residents, an astounding growth rate of 318%. Whether you are a real estate investor looking for the right El Mirage property management to be your landlord or want to lease a single family home, Austin Fleck Property Management has you covered.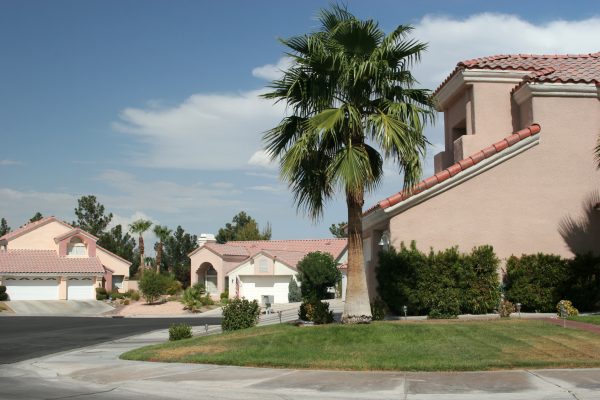 The City of El Mirage
Founded in 1937 and incorporated in 1951, the economy of the city of El Mirage was driven primarily by agriculture and farming in its earlier years. However, over the past few decades, the city has witnessed significant growth in industry and the housing market. Consequently, it has gained a great deal of interest among those wanting to lease single family homes and real estate investors. What was once a small town of less than 2,000 people is now a diverse, urbanized economy!
After the explosive growth that occurred in 2000-10, El Mirage was labeled Arizona's fastest growing city. As a northwest Phoenix suburb, the city has established a reputation of being a modern, business-driven community which now has the ability to attract new businesses and families in a briskly competitive and rapidly developing economic environment. With its many amenities and opportunities for purchasing household goods and services, people don't have to leave the city in order to get what they need. Furthermore, with ongoing strategic planning, the city is poised for additional future growth.
Property Management in El Mirage
In order to provide businesses and families the best possible programs and services, the city of El Mirage has made a commitment to aggressively improving public safety and the city's infrastructure in order to keep pace with estimated growth factors. This also means that there will be significant growth in housing and an increased need for El Mirage property management services. When that transpires, Austin Fleck Property Management will be at the forefront and will accommodate both property owners and prospective tenants who will need their services.
One of the benefits of leasing a single family home in El Mirage is the fact that many rental properties are located in communities on golf courses, gated communities, and subdivisions with picturesque mountain views as their backdrop. There are also many luxury estates available as well. The bottom line is that we have a sufficient inventory of single family homes in our network that are immediately available for those couples and families who want more privacy than apartment living has to offer.
More About Our Company
Since 1987, the Austin Fleck Property Management team has provided the highest quality services for single family homes throughout the greater Phoenix area including the east and west valley areas. We recently added El Mirage property management to our extensive list of services and have thereby expanded our coverage area. As the leader in our industry, we have many years of combined experience and expertise in the property management and real estate industries.
The Ideal Choice for Landlords and Tenants
Whether you have considered investing in real estate in the El Mirage housing market or you are looking to relocate to a quieter suburb of Phoenix, we are here to help you find what you are searching for. So what is it that separates Austin Fleck Property Management from the other El Mirage property management companies in the area? There are two reasons why we feel we are the ideal choice for meeting the needs of the landlord as well as the tenant.
First, where the real estate investor is concerned, we treat your property as though it were our own. Our #1 priority is protecting your investment and ensuring that the value of your property increases under our management. Second, we keep tenants happy by building strong relationships with them and addressing their needs as promptly as we can, thereby resolving any issues quickly and efficiently. For more information about our El Mirage property management services or renting one of the properties we have to offer, please contact Austin Fleck Property Management today.