Peoria Property Management
Located approximately 14 mile to the northwest of Phoenix, the city of Peoria is situated primarily within Maricopa County with a smaller portion of the northern side in Yavapai County. With a population of 170,000+ residents (2015 US Census estimate), it is the 9th largest city in Arizona and the 6th largest in land area. According to City-Data.com, Peoria had the 2nd hottest real estate market in the Valley of the Sun this past year (2015) while making "Money Magazine's Top 100 Places to Live" list several years ago.
The City of Peoria
If you've been searching for rental property investment opportunities in the Phoenix area, Peoria is one city worthy of exploration. It is a targeted destination for families who want to relocate to an area with affordable housing, excellent education venues, and most importantly, a prosperous job market. This is also one of the reasons why Austin Fleck Property Management has added Peoria property management to our already extensive list of Phoenix area rental management services.
Peoria, AZ offers property owners and tenants alike an ideal balance of leisure and work with an array of family-friendly activities available that include some large lakes and terrific golf clubs. It is also the home of the Peoria Sports Complex, the site that serves as the spring training facility for two Major League Baseball clubs (San Diego Padres and Seattle Mariners). It is a great place for enjoying recreation and sports.
The fact that the city's business and residential neighborhoods are a priority is reflected in its mission statement of providing excellent services by:
anticipating the needs of the community
creating partnerships
embracing diversity
promoting sustainability
Both residential and retail business sites in the downtown area benefited from the city's recent revitalization program that has helped to create and promote a unique living, shopping, and working environment. So if you've considered investing in property or relocating to an Arizona community, the city of Peoria is well worth your consideration.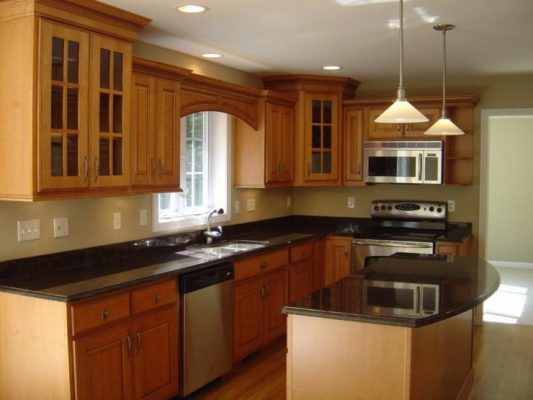 Property Management in Peoria
As the leading Peoria property management company in the greater Phoenix area, the Austin Fleck Property Management team understands the difficulties involved with being a landlord. We also understand how prospective tenants get frustrated when trying to find the right place to live. Since 1987, we have been providing rental property investors with the most extensive line of services in the Arizona real estate market. As your property management specialists, you can rely on our experience and expertise.
As Our Client
We are committed to putting your needs first and protecting your investment by not only working hard when managing your single family home rentals, but by being the buffer between you and your tenants. From a financial standpoint, the Austin Fleck Property Management team we are able to assist you in leasing your property by attracting a better quality tenant with our targeted marketing strategies and the most rigorous tenant screening process in the real estate industry today.
Aside from a total dedication to Peoria property management professionalism, we will ensure that all process run smoothly by providing:
aggressive marketing (offline and online)
being totally focused on your bottom line
budgeting and tax assistance
monthly financial reports and statements
As Our Tenant
We know that the Phoenix area as well as the East and West Valley offer prospective tenants virtually hundreds, if not thousands, of apartment rental opportunities. We also know that many individuals and their families prefer a greater level of privacy than what apartment living can offer. If you have been searching for a single family home, Austin Fleck Property Management can assist you in locating the ideal property that suits your needs and the needs of your family.
As was previously stated, our primary goal is to meet the specific needs of the investor and the tenant by providing the highest quality Peoria property management services available. For more information regarding our extensive line of services, we invite you to contact Austin Fleck Property Management today.