Maricopa Property Management
Situated in the Gila River valley just south of Phoenix is the city of Maricopa and its 48,600 residents (2015 US Census estimate). It is Pinal County's 2nd largest city and has had three different names during its history – Maricopa Wells, Maricopaville, and Maricopa Junction which is the location of the current city of Maricopa. Although it was once a desert oasis formed by the confluence of the Gila, Santa Cruz, Santa Rosa, and Vekol Rivers during the late 1800's, it is now Arizona's 18th most populous city.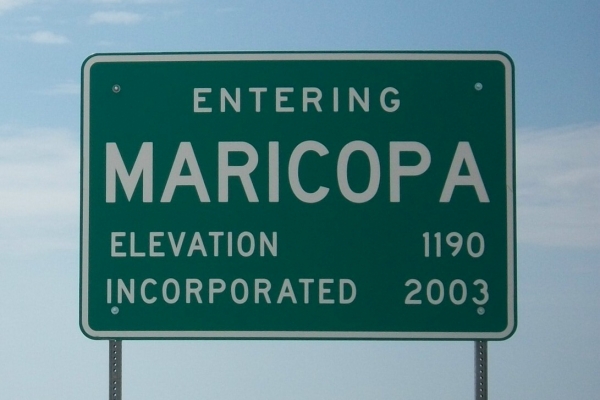 The City of Maricopa
Maricopa's history is much like the rest of the greater Phoenix area. It started as an agriculturally based economy and thanks to the available water in the area, it became an important stop along the Butterfield Overland Mail Line. Maricopa experienced what is commonly referred to as exponential growth during the 20th century and was finally incorporated as a city in 2003.
There are a number of reasons why the city of Maricopa is a targeted destination for both families looking to relocate and investors who are searching for single family homes that they can generate revenue from. However, the five most common include:
Affordability – compared to Phoenix and the East Valley, housing prices are $50,000 to $100,000 lower in Maricopa.
Growing business and entertainment sectors – what was once a residential area with few amenities is now home to new businesses and job opportunities as well as family-friendly entertainment venues.
Naturally landlocked – thanks to surrounding farmlands and Indian Reservations, there is little chance that Maricopa will get "absorbed" into the greater Phoenix area.
Newer homes available – most homes in the area were constructed from 2002 on, the majority of which were built during 2006-07.
Safety – the city of Maricopa is considered one of Arizona's safest cities to live in and is on several "safest cities in Arizona" listings.
When you consider the first and fourth point above "Affordability" and "Newer homes available", you can easily justify the allure this city has for the savvy real estate investor. It is also the primary reasons why Austin Fleck Property Management has added Maricopa property management to our growing list of residential areas in Maricopa and Pinal Counties that we are now focusing on.
Property Management Services in Maricopa
We offer single family homes in several areas throughout the city of Maricopa including gated communities, golf course communities, and mountain-view subdivisions. While many Maricopa property management companies offer seasonal and winter vacation rentals, Austin Fleck Property Management offers single family homes that can be leased on an annual basis. Most importantly, we understand the value of long-term relationships with property owners, tenants, and our company.
We are well aware that there thousands of apartment rentals available in the greater Phoenix area and the surrounding communities in Maricopa and Pinal Counties. But if you're looking for more privacy than what apartment life has to offer, you might want to consider one of the single family homes that we have available in our Maricopa property management inventory. Conversely, if you're an investor, we would be happy to sit down with you and discuss your needs and requirements.
Why Austin Fleck Property Management
If you're a real estate investor and you are looking for a Maricopa property management company to handle your properties, Austin Fleck Property Management understands the difficulties that landlords encounter when renting out their single family homes. We have one of the most effective property management processes in the Phoenix housing market. As your property management partner, you'll have peace of mind knowing that your investment is protected around the clock.
We understand that there may be lingering queries and questions about the range of management services we offer. As a real estate investor, it is your right to be informed about all of the technicalities and nuances of the procedures and prices. And if you are a first time landlord looking to hire our company's services for maintenance and daily operations of your invested properties, we'll be glad to walk you through all aspects of it.