Desert Hills Property Management
Located approximately 30 miles north of the downtown Phoenix metropolitan area is the unincorporated community of Desert Hills and its 2,500+ residents. It forms the city of Anthem's southern boundary and is situated on 16+ square miles within the 85086 zip code. Desert Hills is bordered on the east by 28th Street, on the north by Desert Hills Drive, on the south by the Carefree Highway, and on the west by 35th Avenue. While much of the area has been developed, there is still a great deal of development going on. The rest of the area is mostly horse and no-crop farms.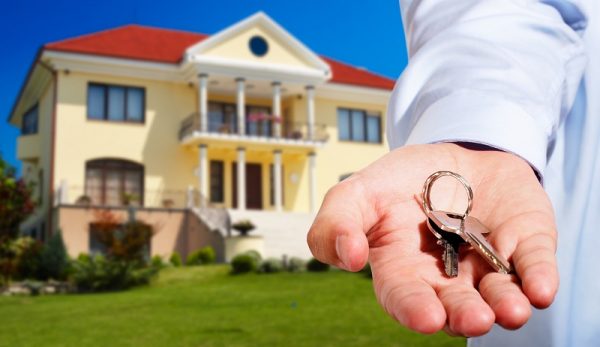 Let Us Manage Your Desert Hills Property
As the leading property management company for the past 30 years in the greater Phoenix area, Austin Fleck Property Management knows a thing or two about the local real estate market. Our staff of professional, well trained specialists has an in-depth understanding of the industry. Plus, our local area expertise enables us to lease your single family home, improve tenant retention, and minimize your operating expenses. We can safely say that the purchase of a Desert Hills property is a wise investment for those who want to realize a solid return in the long run.
As your Desert Hills property management partner, we will ensure that your property value will increase while under our care. Most importantly, you'll generate a sound monthly income without having to deal with the headaches and stress that an on-site landlord typically would. We are a family owned and operated business that employs a team of market savvy specialists who pride themselves on providing superior customer service. Our goal is to keep rental property investors and owners current with local real estate market conditions and keep you informed at all times.
Our Mission
Our company's mission has always been and will always be providing knowledgeable service to investors and property owners. We are committed to meeting or exceeding your expectations when handling the management responsibilities of your property. From beginning to end, Austin Fleck Property Management will be there to assist you with a broad range of services that surpasses other similar companies in the greater Phoenix metropolitan area.
We also specialize in creating long-term business relationships with property owners and tenants alike so that we can obtain the best return on your investment. We know how time consuming a landlord's responsibilities can be. Imagine never hearing your phone ring when a tenant calls you at 2 am or 3 am to let you know that a pipe has broken and is flooding the house. This is just one of the many benefits you'll receive when we are your Desert Hills property management partner.
Benefits for the Property Owner
So what can Austin Fleck Property Management do for the rental property investor? Simply put, we can do a number of things that will make your life considerably easier including the following:
Property Management Experience and Expertise – when it comes to managing an investor's property, industry experience and expertise are invaluable as well as being the primary benefit for the investor or owner. We can assist you with all aspects of managing your investment including the collection of rents, compliance issues, legal and tax documents, maintenance, and the protection of your property.
Placement of Higher Quality Tenants – finding the right tenants for your single family home is critical to maintaining the value of your property and seeing an excellent return on your investment. Every potential tenant must agree to a rigorous screening process that involves a thorough background and reference check as well as their rental history. In so doing, you will have a choice of higher quality candidates to rent to.
Maintenance and Repairs – if you are having any concerns regarding the maintenance of your property and performing repairs as needed, we'll handle these issues on a 24/7 basis. We have developed long-term business relationships with bonded, licensed, and trusted vendors for completing all maintenance and repair tasks that may arise. Plus, someone is always available to answer your questions.
If you've been searching for the right Desert Hills property management company to handle the daily responsibilities of your single family rental home, we will be happy to discuss your needs and requirements at your convenience. For more information regarding our company and our extensive line of services, please contact Austin Fleck Property Management today.