What Is Required To Get Started?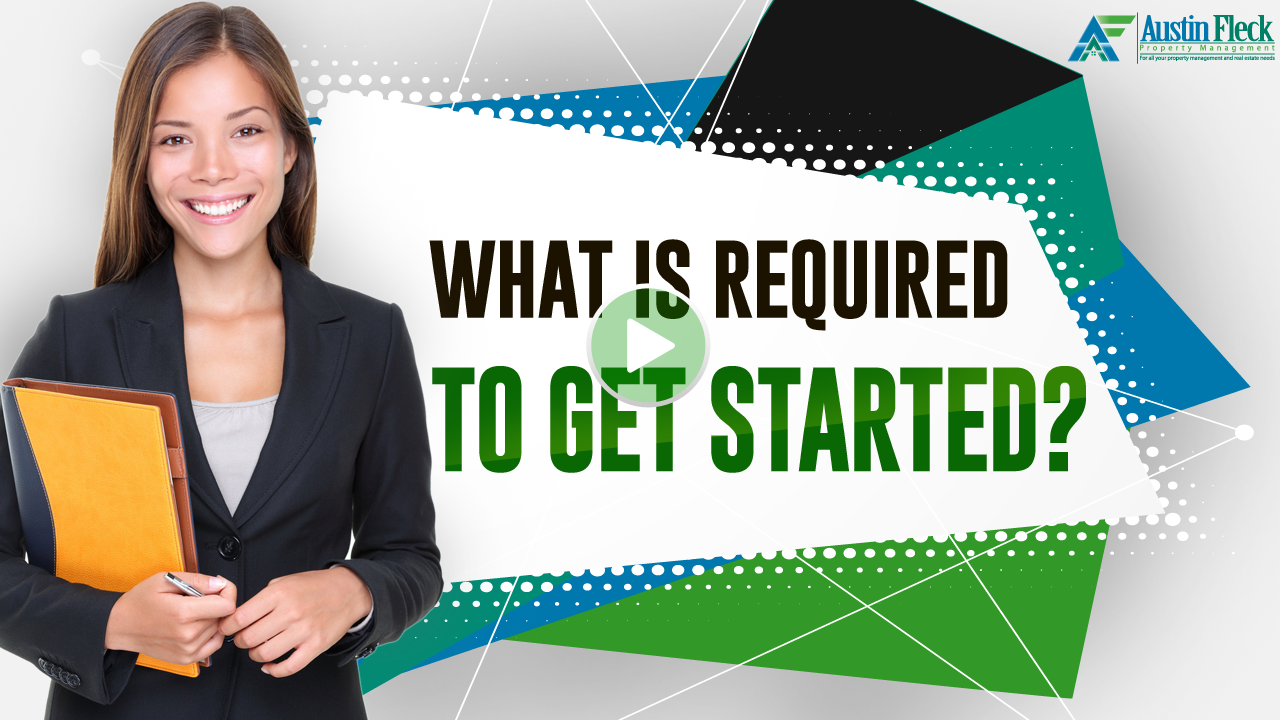 What Is Required To Get Started?
Getting started happens as quickly as you would like. At Austin Fleck Property Management, we pride ourselves on a streamlined, 2-step process. All you need to do is 1) Have your property in rent-ready condition, and 2) Fill out our management packet, and get it back to us. For motivated clients, we can start the same day. If your property isn't rent ready, we have a list of highly qualified subcontracted cleaning and repair vendors you can work with to get it into shape as soon as possible.