Goodyear Property Management
For nearly 30 years, the
Austin Fleck Property Management
has helped dozens of real estate investors throughout the greater Phoenix area and the eastern valley by managing the daily operations of their single family rental homes. As the premier property management company in Maricopa County, we now serve cities in the western valley including Goodyear. While some renters prefer apartment communities, we cater to those individuals and their families who prefer the privacy that a home provides.
The City of Goodyear
With a population approaching 75,000, the city of Goodyear was named after the tire and rubber company of the same name. Here, the company grew cotton on the city's original 16,000 acres of farmland that would be used in the manufacturing of their tires. At one time, the city consisted of 250 apartments and 150 homes along with a barber shop, beauty shop, gas station, and grocery store. Although the economy suffered after the end of World War II, Goodyear has rebounded from its early beginnings.
During the 1980's, Goodyear attained cityhood and saw 10,000 acres of the original farmland that remained being sold to support future property development. With the next 3 decades, Goodyear's population grew at a rapid pace and saw the birth of many homes and neighborhoods throughout the city. That growth continues today and is a favorite destination of many real estate investors. For many of these investors, the Austin Fleck Property Management team now provides high-quality Goodyear property management services.
Rental Property Management in Goodyear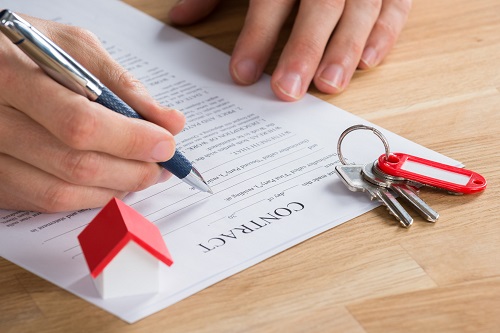 As your property management partner, we will make your job considerably easier and more profitable. Our philosophy is simple. Provide real estate investors with the
most economical, efficient, and professional property management services possible. As our client, you can be assured of receiving the high-quality management service standards that you deserve and expect. Whether it's collecting rents, regularly inspecting your properties, or responding to maintenance calls, Austin Fleck Property Management will address these issues promptly and keep you updated at all times.
As a detail-oriented Goodyear property management company, we offer the most extensive line of services for real estate investors and prospective tenants alike. In addition to the services mentioned above, we also oversee your financial and marketing responsibilities. Basically, we eliminate your stress and worry by shouldering all aspects of the daily operations of your single family home rentals. Furthermore, our rigorous screening method ensures that you will be renting to better quality tenants who will continue to lease from you rather than create long-term vacancies.
What Makes Us Better than the Rest?
In the simplest of terms, it is the extensive line of Goodyear property management services that separates us from other companies in the greater Phoenix area. Austin Fleck Property Management is known for its higher quality standards of service for real estate investors and renters alike. We prefer to build and develop long-term relationships with the investor as well as the tenant. In so doing, we can help you avoid lengthy vacancy periods and increase your profitability with higher tenant retention. As your property management partner, we are here to protect your investment.
A Brief Word About Our Services

As the premier property management company in the greater Phoenix area, we know that your time is a valuable commodity when it comes to ensuring a great return on your investment. Furthermore, our Goodyear property management services will ensure the protection of that investment and back that with a 100% client satisfaction guarantee. However, it is these 4 essential qualities that ensure your satisfaction at all times:
Excellent communication skills between property owners and tenants
Fiduciary responsibilities including accurate accounting and tax reporting
Immediate response to tenant complaints and timely follow-through on all maintenance issues
Thorough expertise on federal and state housing laws and regulations
You will have peace of mind knowing that Austin Fleck Property Management always goes above and beyond the call of duty in order meet or exceed your expectations. We are very proud of our Goodyear property management services. However, it is our operational capabilities, rental property inventory, and professional staff that separates us from our competitors. Finally, we look after your properties just like we would our own which ensures that the value of it will increase while under our care.